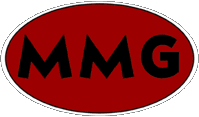 Planning a live event, and need sound support for a live band, prerecorded music or a multimedia presentation?
With close to 30 years experience dealing with live sound, sound for video, and recording studio environments, I can elevate your project to the next level.
Please keep in mind, I'm not a wedding DJ - that's a whole different ball game and I leave it to those who are passionate about that kind of work.
When it comes to weddings, my passion is behind the lens as a still
photographer
or
videographer
.
Reasonable Rates Quoted by Event.
Need a Photographer, Videographer or Soundman?
Get in touch
for a relaxed style everyone will love.