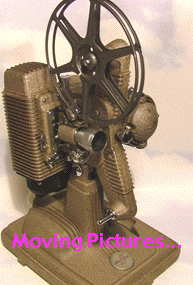 Images Worth Seeing
Call 518.734.6985 or 845.430.4030 to discuss your film, video or crew needs.
Since 1990, I have captured a wide range of subjects with affordable video worth watching.
I have also worked on independent and feature films in capacities running the gamut from general assistant to set design and special effects.
For Broadcast Television, I have handled cameras, switchers, soundboards, lighting, production management, logistics and just about everything else.
Basically, you can feel confident when putting my energy and enthusiasm to work for you that experience is on site.
1. Watch the MMG Quicktime reel (about 9 MB) Click Here
2. Watch the Wedding Reel * (about 13 MB) Click Here
*At the Couple's Request, this was shot without extra lighting and microphones - but both are available
3. Watch the webisodes for Windham attractions Here... or on YouTube
More About Video:
Anything you need...
• All Digital Capture, Editing and Duplication
• Film, Hi8, 8mm. VHS-C, and 3/4" transfer service available.
• DVD Production and Packaging, short run or high volume.
• Archival and commercial packaging available.
• Day and hourly rates.
• Additional cameras, crew, and crew-only option available.
More About Photography:
• All-digital capture
• Candid & Formal photography available
• Images available on CD and photo-chemical prints
View photography samples Here
View a partial MMG client list Here.